Conflux
From DmWiki
Jump to navigation
Jump to search
Welcome to Conflux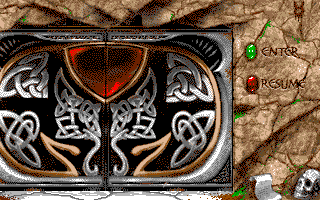 Introduction
Included Documentation
Download Conflux
You need the game files from the links below as well as CSBwin for your operating system.
Normally there is a CSBwin executable (in most cases for Windows) packaged together with Conflux, but you should try to obtain the latest version for your operating system. Older versions have more bugs and/or less features.
A few examples:
Versions for Linux/x86 up to 12.1 (12.100) do not have the graphical overlay, you won't see all game effects (no shaking screen, no "underwater" effect, less beautiful flood effect, no darkness in the Chamber of Darkness,…).
In version 12.2 is a bug fixed which prevents the generation of more items if some limiting numbers are reached. With the change, massive piles of superflouous objects get deleted as intended. Without it, you will eventually end up to be unable to generate plasmas with (ZO KATH RA) or take coins out of purses because the Canteen constantly generates food until the upper object limit is reached.
Conflux Versions
As a new player, try always the latest Conflux version first, it includes all recent additions and bug fixes! New additions to this Wiki are also based on the latest version. You won't see all changes if you continue playing a saved game from an older Conflux version with a newer Conflux version, you have to start a new game in this case.
See also
Those sites have CSBwin and/or Conflux downloads available:
Playing Conflux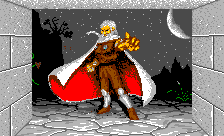 The following may be seen a Walkthrough for Conflux. It can also be described as a collective effort to decrypt Conflux wealth. Do not read further if you want to discover the incredibly complex world of this dungeon on your own.
The collective effort may seem unfair to the creators of Conflux, but since Conflux is probably the biggest custom dungeon available, and also one of the most magical, it seems that no one human being can explore all areas. Explicit spoiling is not the aim of these wiki articles, but rather helping lost adventurers to find their way through this wonder. Towards this end, spoiler tags have been added to articles, when appropriate, to provide solutions for the truly frustrated, but the player is encouraged to experiment before seeking out this information. Spoilers will show up as "Show Text" in your browser and must be clicked on to reveal the hidden text. There is often more than one way to do things, so you might even discover, through experimentation, methods not even listed in these pages.
Summary Overview
Advanced Topics
Champions
Miscellaneous
Quests
Technical Guides
Selected Player Paths and Strategies
TODO
See also