DM Java
From DmWiki
Jump to navigation
Jump to search
Dungeon Master Java (DMJava) is a remake of the classic game Dungeon Master by FTL/Software Heaven. It is implemented entirely in Java, and is therefore able to run on any platform supporting [Java version 1.4] or higher with an installed runtime environment (JRE or SDK). The creator, [Alan Berfield], is a software engineer at Apple and is currently working on iPod Games. Visit [DMJava's home page] to download the game which comes with a challenging dungeon. Further information can be found at the excellent [Dungeon Master Encyclopedia]. The Encyclopedia also provides links to further resources and modifications - the original source files are freely available.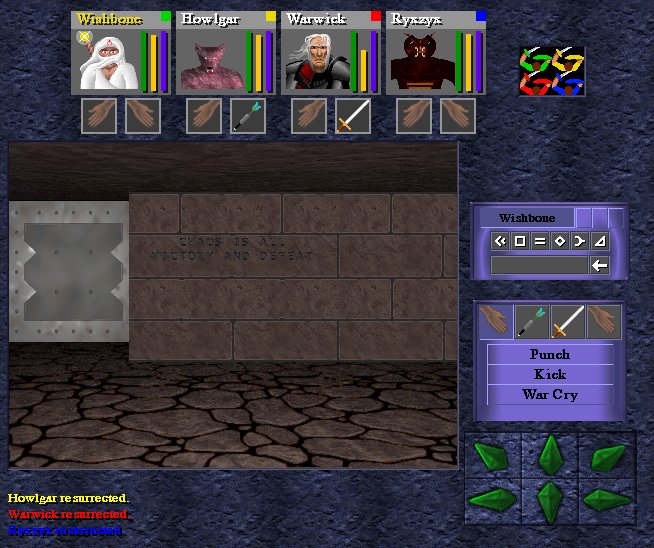 The game engine mechanics are different and thus:
Monsters are not "stuck" in groups: they are completely free to wander, sometimes occupying a square with other monsters and sometimes not.
Monsters can chase you up and down stairs, unlike the original.
Custom 'Events' are available, including cut scenes such as those in the Eye of the Beholder series.
And much, much more!